Since Norny made such a lovely post herself, I can only make my own version;
Name is Mikkel Kjeldgaard Jespersen; I live in Sønderborg in the fantastic country of Denmark, where I have lived for many years. I have a wonderful apartment of around 95 square meters at a central location in Sønderborg, with plenty of room and a stove for heating the house - which is quite cosy!
I finished my university education as Interaction Design Diploma Engineer in January 2013, and have been working as project coordinator in a small software company (Gshare ApS) with a Pakistani division (Gshare Ltd.) ever since.
Of interests I can count books (I love books!!!), gaming (strategy and RPG mainly - but also Minecraft!!), Roleplaying (not live - pen and paper), and spending time with close friends when the mood is there.
In game I play the awesomely funny BM mik_scorpius, which was my second character ever created, and the one I like the most. I like to rush into battle, and play to have fun - dying is a part of living, and I just like to enjoy my time there and not take things too seriously; we're here to have fun after all. I love team activities, even though it's difficult to arrange it at times due to timezones, and I am usually game on hosting Hide and Seek in Archosaur, as long as there's at least 3 people seeking.
I also have the old guild TT bank on my account, so if anyone needs any TT mats, do check with me first. Most of the mats are cheap and useless mats, but some might be useful. I'm always willing to help a fellow guildmate if possible.
I have no pets, so no cute cats like Norny has to offer - you'll have to make do with me in the following pictures. Many of them are from my recent vacation this summer to Menorca, where I bought a vacation for my parents and myself.
At some friends a couple of months ago;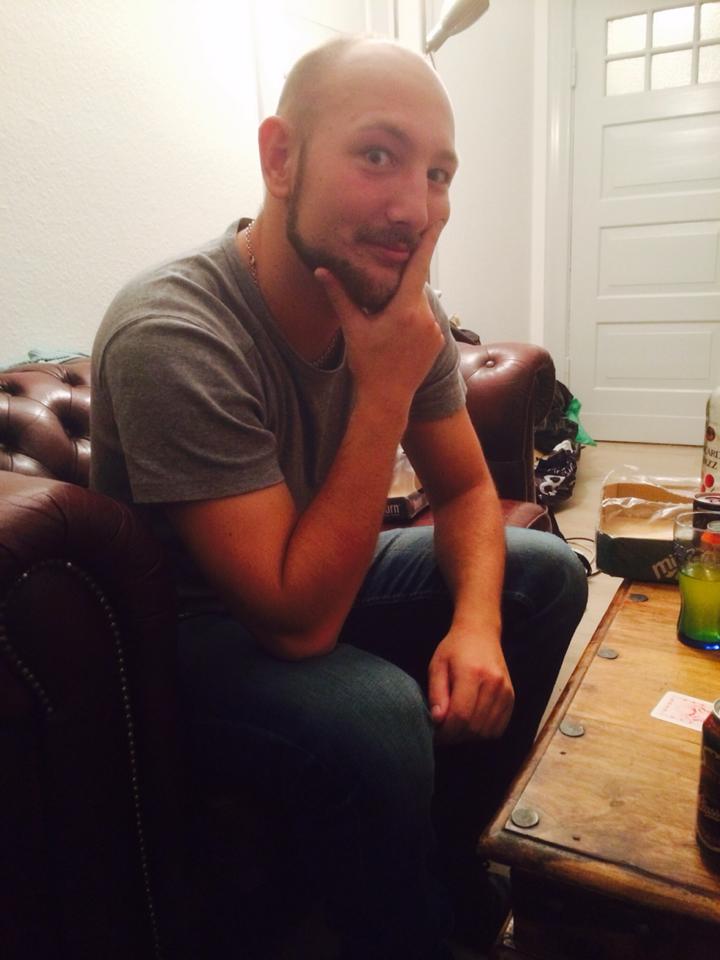 At our hotel on Menorca, my father (left) and me (right) just near the beautiful beach.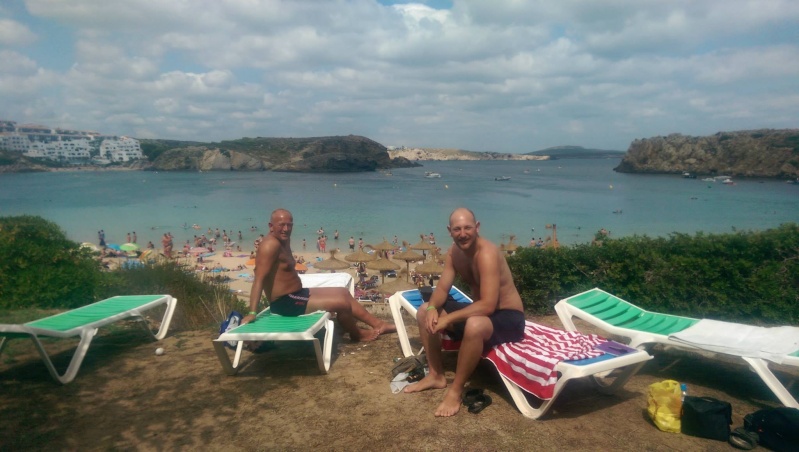 On Menorca, at some of the beautiful volcanic rock. If you notice, I rather like wearing a hat.
Menorca, on a set of stairs - fantastic island. This day we went out on a large rock outcropping where we stared 20 meters down into the sea, and saw the waves hit up to our height. Fantastic experience - and dangerous; took some climbing to get there.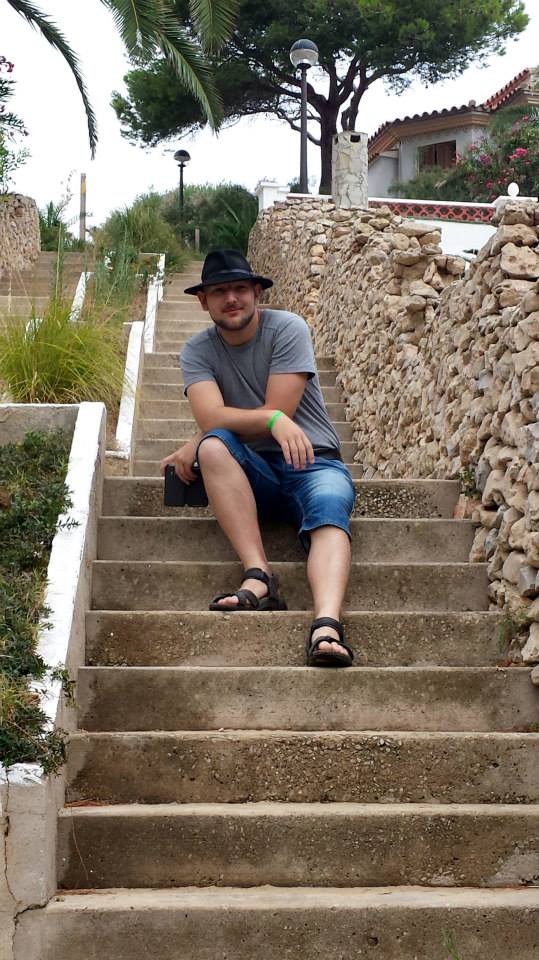 Trip to the forest in Sønderborg, with some friends. Last autumn.
Me holding the speech for our graduation ceremony at the end of our education. Sadly, picture is a bit grainy.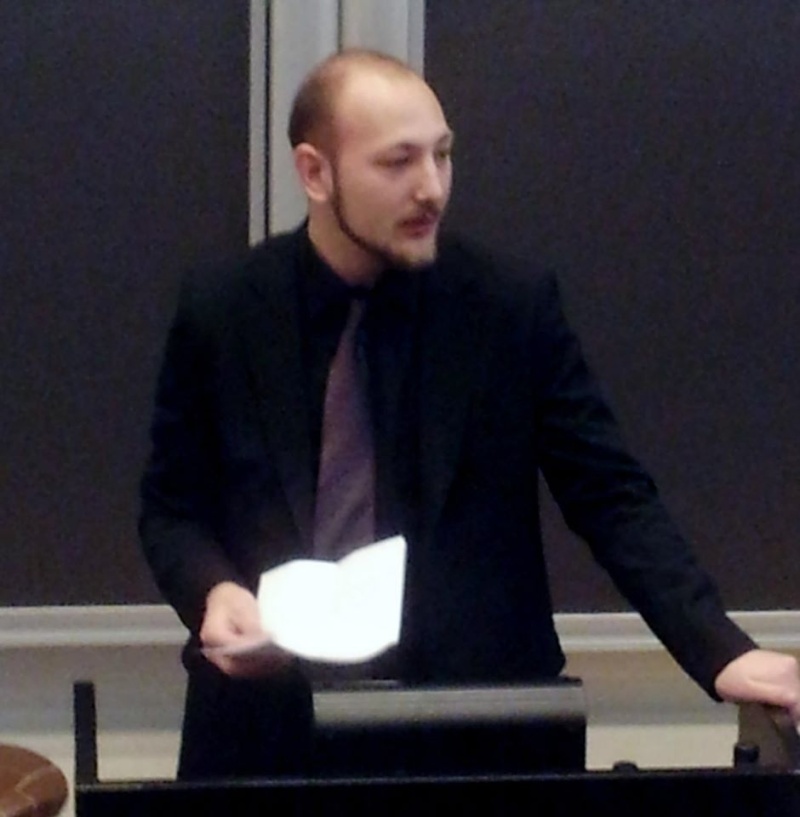 My home town of Sønderborg is 850 years old, and is located in the southern-most parts of Denmark, on an island called Als. It was built around the castle, which stands to this day, to fortify the waters from the south, and help guard that area from attack by the various pre-German states (Prussia and so on).
A relatively small town, there are some 35.000 citizens, but Sønderborg is larger than expected due to a large student population, and that it's the central town of the entire area, leading to much of the shopping happening in Sønderborg.
And a few pictures from my home town Sønderborg;
The tilting parade, happens every year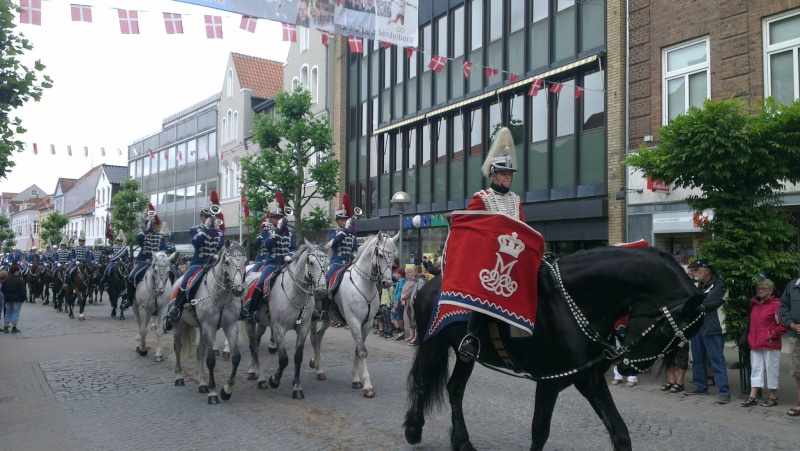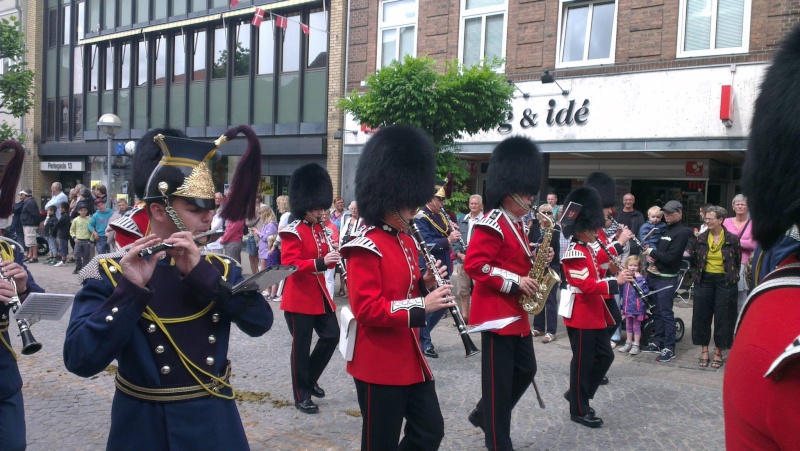 The castle; the second picture shows the royal ship laying anchored. Our royal family often visits Sønderborg on their way to their summer residence in Gråsten nearby.
And last, my university, located in the Alsion complex near the water at Sønderborg.
If anyone would like to know more of me, you are always welcome to write. Several of you have me on Facebook, but feel free to find me there if you haven't already.
I hope you enjoyed the pictures!



Posts

: 22


Join date

: 2014-04-30


Age

: 31


Location

: Sønderborg, Denmark



Nice, thank you for sharing a little bit of your life




Posts

: 15


Join date

: 2014-06-20


Age

: 30


Location

: Romania





Similar topics
---
Permissions in this forum:
You
cannot
reply to topics in this forum